10-27-16
Fall Means the Turn of the Leaves and the Perfect Time to Snag a Great Deal on a 2016 Nissan!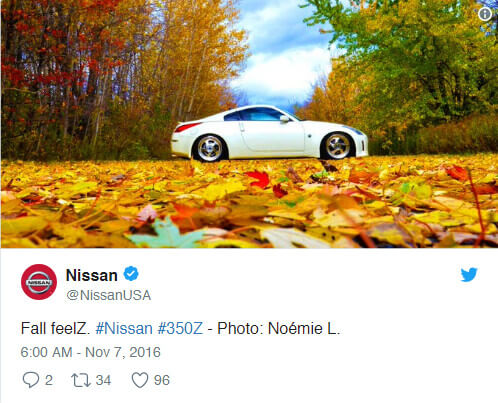 Fall is here in force (according to the news; can't really tell here in the Los Angeles area) and now winter is rapping on the window (apparently), which means a couple things: the holidays are on their way and so is the turn of the year. If you thought this time of year couldn't get any better, it's also the perfect time to slide into the driver's seat of a 
new 2016 Nissan car, SUV, or truck
. The calendar isn't the only thing that could use a change this year!
Read More
08-31-16
2017 Nissan GT-R Pure Coupe is Something Special, but It Shares a Lot of its Charm with Core Models, Too
The Nissan GT-R Coupe has been making waves in the automotive world for about as long as it's been around—so just shy of a decade. In that time, it's been called many things: we're partial to the affectionate name, "Godzilla." The 2017 Nissan GT-R recently saw itself restyled and upgraded, from 545 horsepower up to 565 horsepower.
Read More